Recharge
£6.00

30 Days (

£0.20

per day)
Get your best out of your day by incorporatin theg recharge supplement into your daily routine.
30 Days
What the Research Says
Magnesium has been shown to reduce the levels of tiredness and fatigue in research. Meanwhile, ginseng is included in the recharge blend as it helps strenghten your body's natural defences and promotes concentration.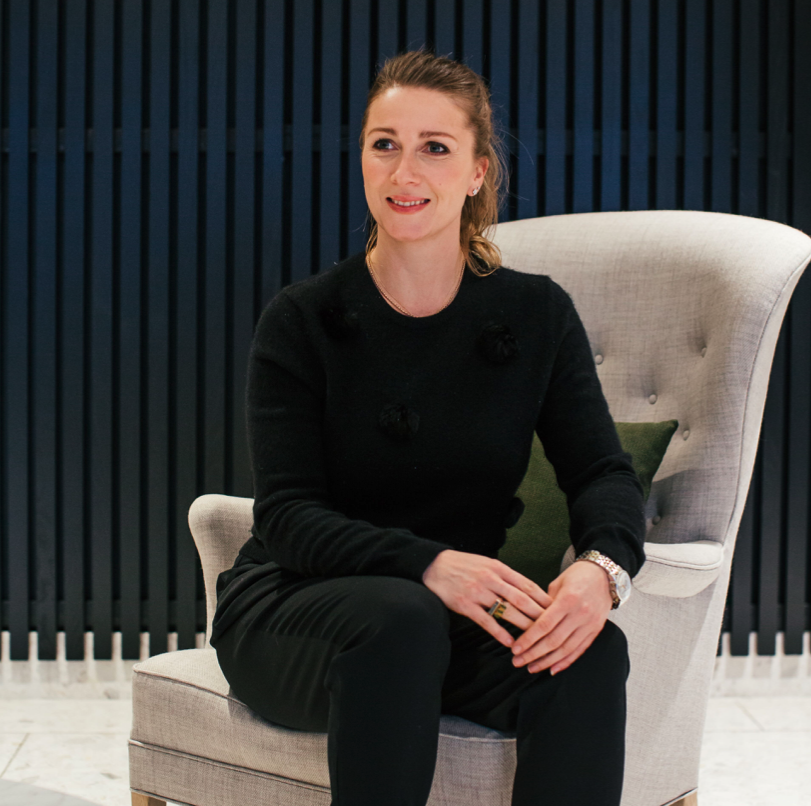 What the Nutritionist says
If you need to focus, recharge and be on top of your life. This is the supplement for you!
How It Helps
32 patients with chronic fatigue system were randomly allocated either to intramuscular magnesium sulphate every week for 6 weeks (15 patients) or to placebo (17). Patients treated with magnesium claimed to have improved energy levels, better emotional state, and less pain
Single doses of the traditional herbal treatment Panax ginseng have recently been shown to elicit cognitive improvements in healthy young volunteers. sing a double-blind, placebo-controlled, balanced crossover design, 30 healthy young adults completed a 10min cognitive test. The most notable behavioural effects were associated with 200mg of ginseng and included significantly improved Serial Sevens subtraction task performance and significantly reduced subjective mental fatigue throughout all
Ingredients
---
---
Ingredients
Magnesium Citrate, Ascorbic Acid, Thiamine HCl, Nicotinic Acid, Calcium D Pantothenate,Riboflavin, Pyridoxal 5 Phosphate, Selenomethionine, Ginseng Extract, Methylcobalamin, Folic Acid, Sea Kelp
Dosage
50mg Magnesium Citrate
40mg Ascorbic Acid
15mg Ginseng Extract
12.35mg Vitamin B1
6mg Vitamin B3
5.50mg Vitamin B5
5mg Vitamin B6
2.5mg Selenomethionine
5mg Vitamin B2
250mcg Vitamin B9
75mcg of Sea Kelp, 10% Iodine
Product Type
How Personalised Co Works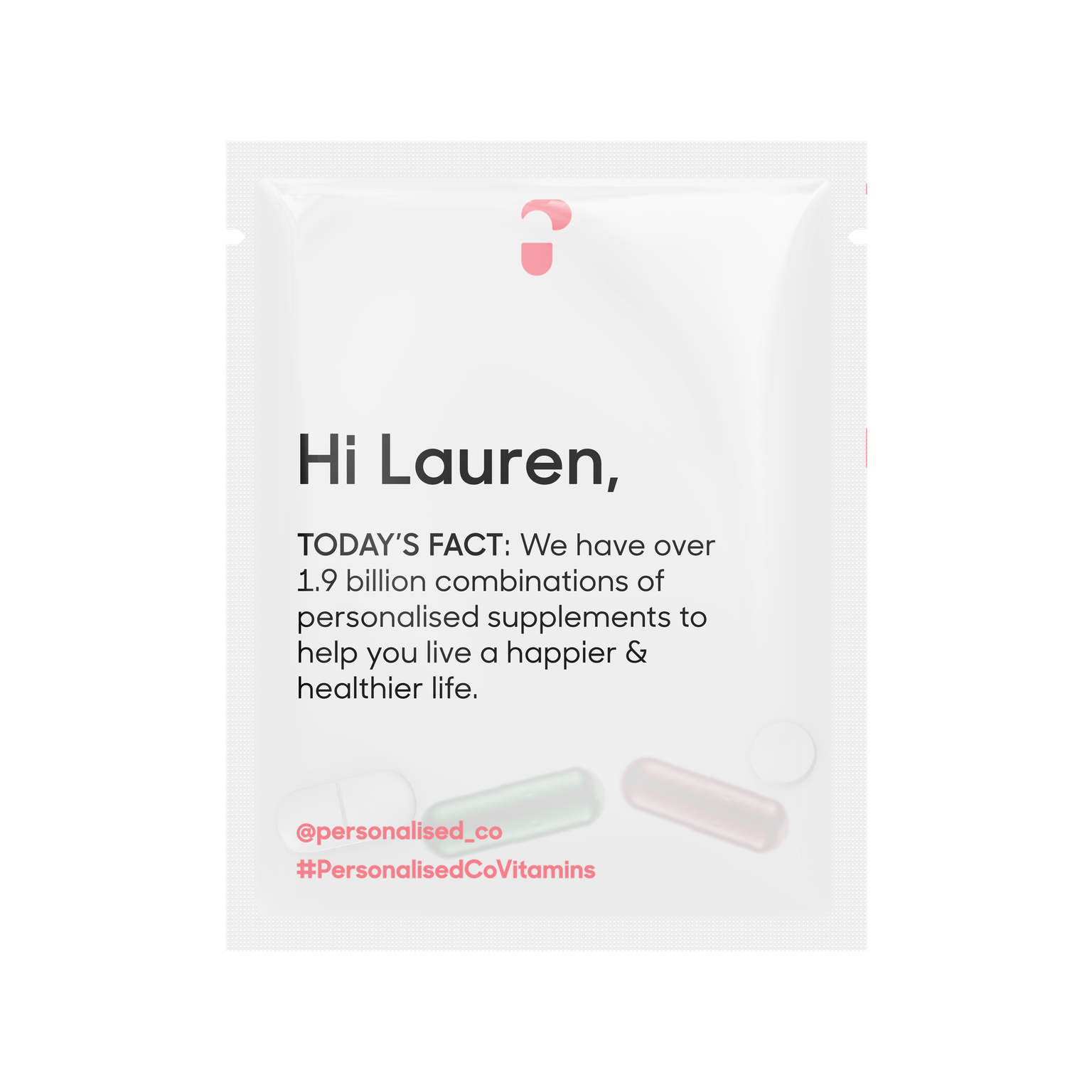 Take our personalised quiz so we can recommend what supplements you should be taking.

Review your daily sachet and either add vitamins or reduce a few & then buy.

Receive your order, keep a open conversation with your registered personalised co nutritionist.

Let your nutritionist know whats going on in your life, let them change your daily sachets for the next month