L-theanine & ashwagandha (Mood & Sleep)
£6.00

30 Days (

£0.20

per day)
Your mood and sleep are important to us, which is why we recommend the mood and sleep supplement to help support you every step of the way. Combining 5 HTP, lemon balm, magnesium, L-theanine & ashwagandha extract; our blend is perfectly tailored to help combat any sleep or mood issues you may be experiencing.
30 Days
What the Research Says
5HTP is a precursor to serotonin, which is often referred to as 'the happy hormone'. Meanwhile, L-theanine is the amino acid found in tea and is known for its calming properties.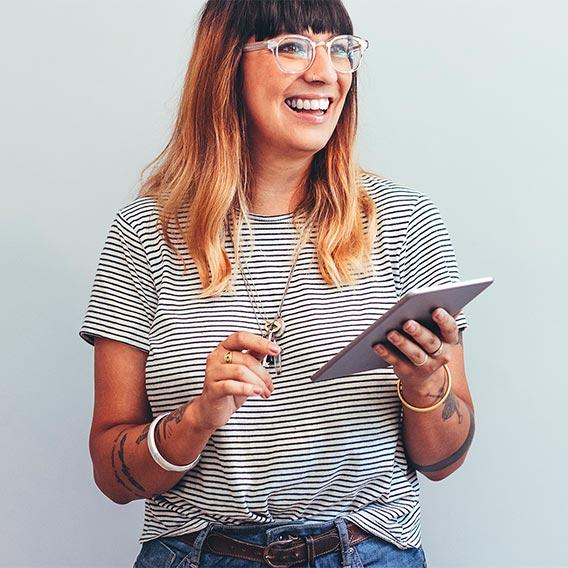 What the Nutritionist says
The perfect accompiament to reliving signs of anxiety and stress.
How It Helps
5-HTP is well absorbed from an oral dose, with about 70 percent ending up in the bloodstream. It easily crosses the blood-brain barrier and effectively increases central nervous system (CNS) synthesis of serotonin. L-theanine, on the other hand, was shown to ameliorate symptoms of anxiety, sleep disturbance and cognitive impairments in patients with depressive disorder.
Ingredients
---
---
Ingredients
Magnesium Citrate, L-Theanine,5-HTP Extract, Green Tea Extract, Lemon Balm Extract, Pyridoxine HCl
Dosage
5-HTP 75mg
Lemon Balm 80mg
Magnesium 45mg
Theanine 100mg
Vitamin B6 2mg
Green Tea 300mg
Product Type
How Personalised Co Works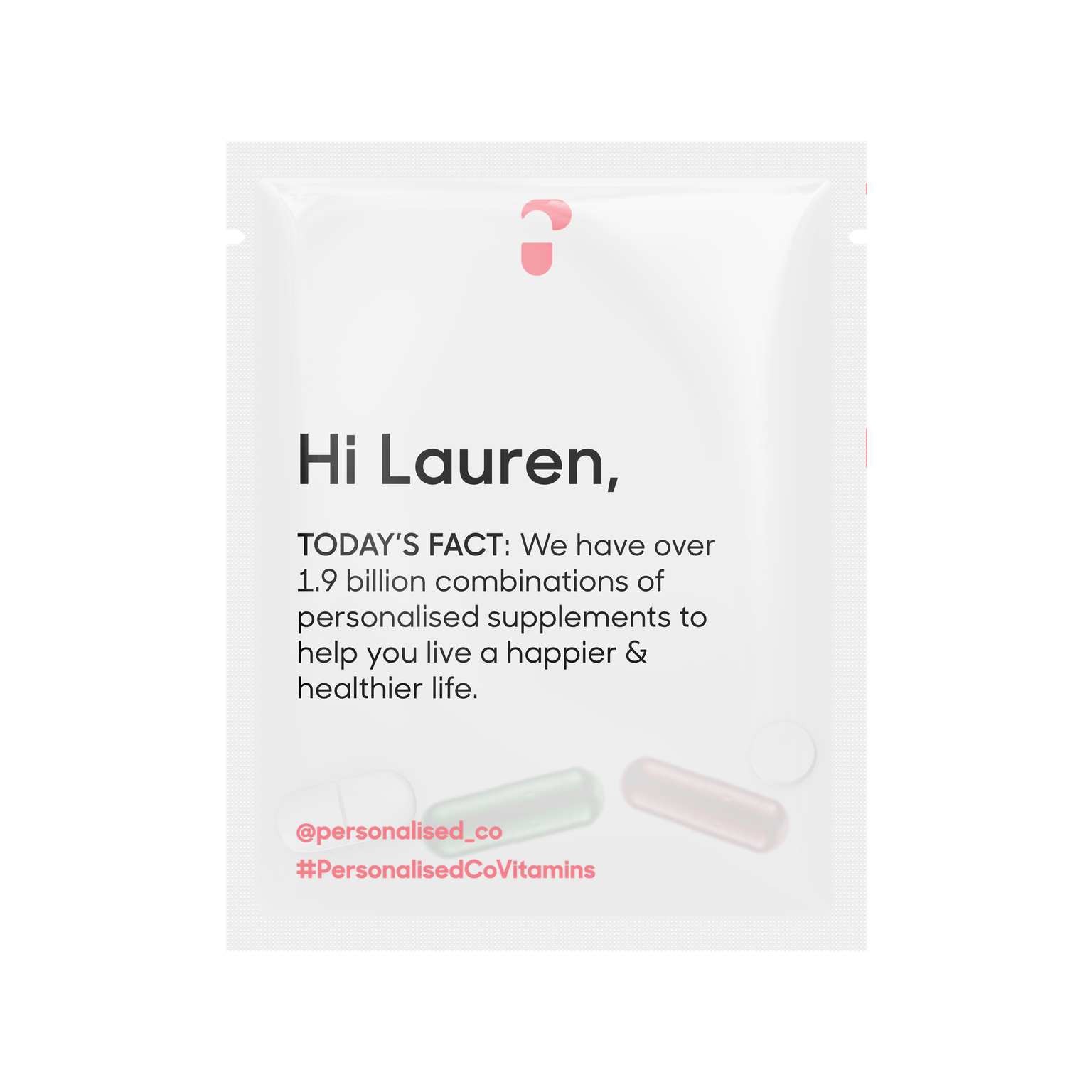 Take our personalised quiz so we can recommend what supplements you should be taking.

Review your daily sachet and either add vitamins or reduce a few & then buy.

Receive your order, keep a open conversation with your registered personalised co nutritionist.

Let your nutritionist know whats going on in your life, let them change your daily sachets for the next month