Collagen
£9.00

30 Days (

£0.20

per day)
Collagen is widely regarded as the magic formula to healthy skin & hair (as well as nails!). It plays a key role in creating plump, healthy and supple skin. It is also core to making your hair healthy, shiny and strong by supporting your natural collagen levels.
30 Days
What the Research Says
Collagen is increasingly becoming a popular supplement - and for good reason! Research is showing that collagen has important roles in both skin health and anti-ageing properties, as well as helping on the other anti-ageing front with bone health.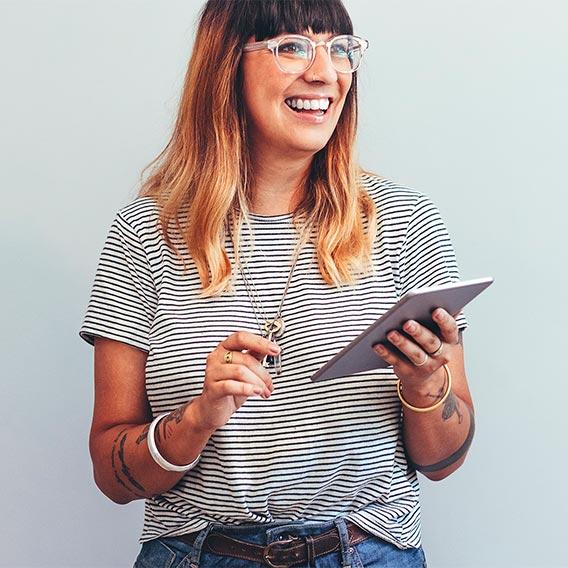 What the Nutritionist says
The queen of anti aging and Biohacking your body into tip top health. Collegen supports healthy skin and nails as well as tendons, ligaments and bones making it a top choice of athletes too.
How It Helps
Skin dryness and an accelerated fragmentation of the collagen network in the dermis are hallmarks of skin aging. Oral collagen peptide supplementation significantly increased skin hydration after 8 weeks of intake. After just 4 weeks, the collagen density in the dermis significantly increased and the fragmentation of the dermal collagen network significantly decreased. This study showed high quality scientific evidence that collagen peptide supplementation is efficacious to improve the signs of skin ageing.
190 volunteers in a randomised control study were recieving a daily dose of collagen or placebo over a 180 day period. Following completion of the study, the group recieving collagen supplementation had a significant reduction in osteoarthiritis symptoms of pain, stifness and impaired physical function.
Ingredients
---
---
Ingredients
Vitamin C DC 97% (ASCORBIC ACID) Vitamin 21.65 mg Marine Collagen Type 1 Nutrient 183.75 mg Hydrolised bovine collagen, min 90% protein Nutrient 204.23 mg
Dosage
675mg collegen and vitamin C.
Product Type
How Personalised Co Works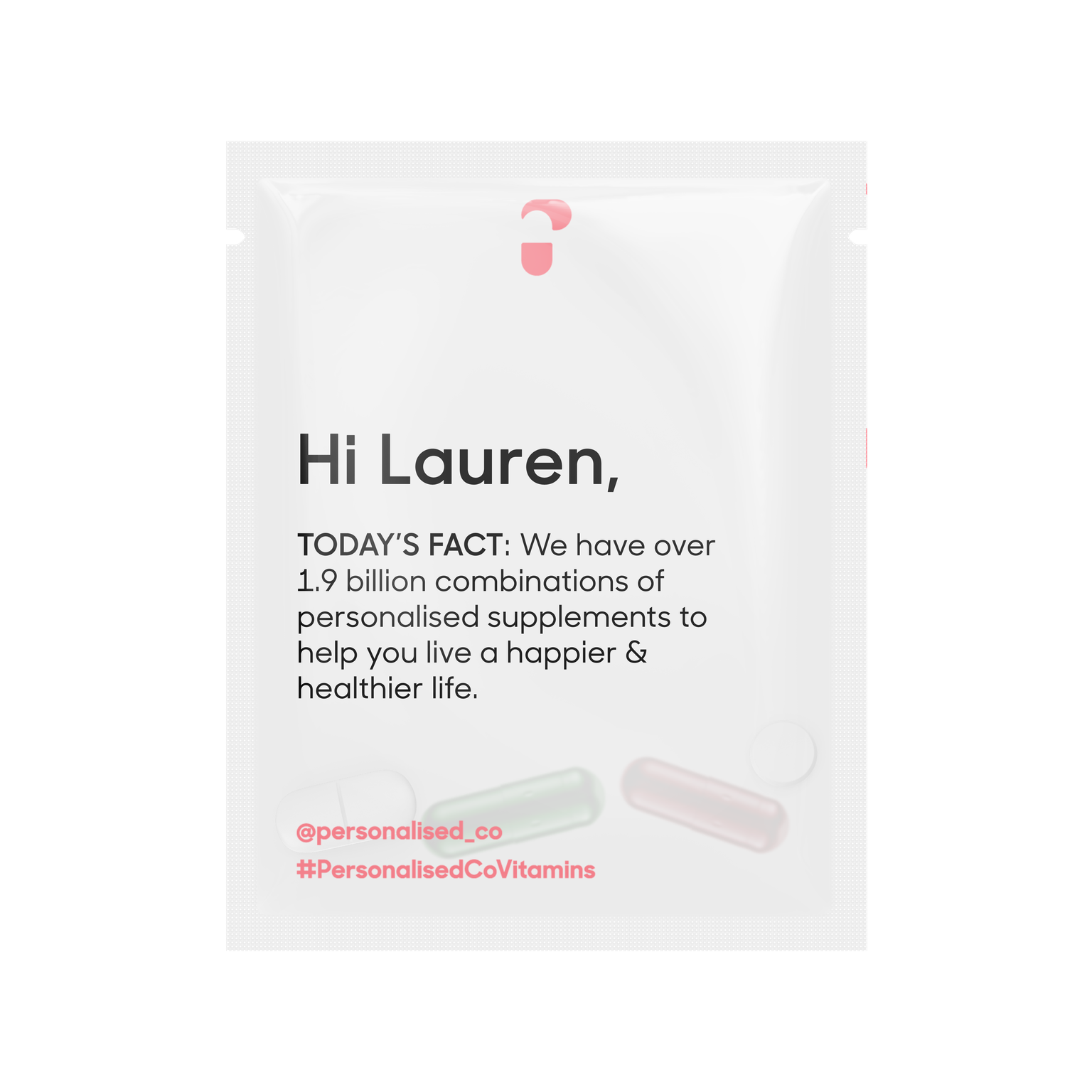 Take our personalised quiz so we can recommend what supplements you should be taking.

Review your daily sachet and either add vitamins or reduce a few & then buy.

Receive your order, keep a open conversation with your registered personalised co nutritionist.

Let your nutritionist know whats going on in your life, let them change your daily sachets for the next month