Pregnancy Care Complex
£9.00

30 Days (

£0.30

per day)
Your nutrition during pregnancy is vital for both your health and the health of your baby.
Our bespoke pregnancy blend combines folic acid, calcium, iodine, iron, vitamin D3, vitamin B6 and vitamin B12 to help you ensure you are getting the necessary nutrients throughout this vital stage of your life.
30 Days
What the Research Says
Folic acid is the most essential supplement you should take from the moment you plan to start conceiving and until 12 weeks of your pregnancy. Folic acid is very important for the neural development of a healthy foetus and can significantly reduce the risk of neural tube defects such as spina bifida. All adults, including pregnant and breastfeeding women, need 10 micrograms of vitamin D a day. Since it can be difficult to get this amount from the sun alone during times of the year when it is not sunny, it is recommended that pregnant women take a supplement containing this amount. Vitamin D is essential for healthy bones, muscles and teeth. Iodine is another essential vitamin for your baby's brain development, and can be limited in some diets which restrict animal products and dairy.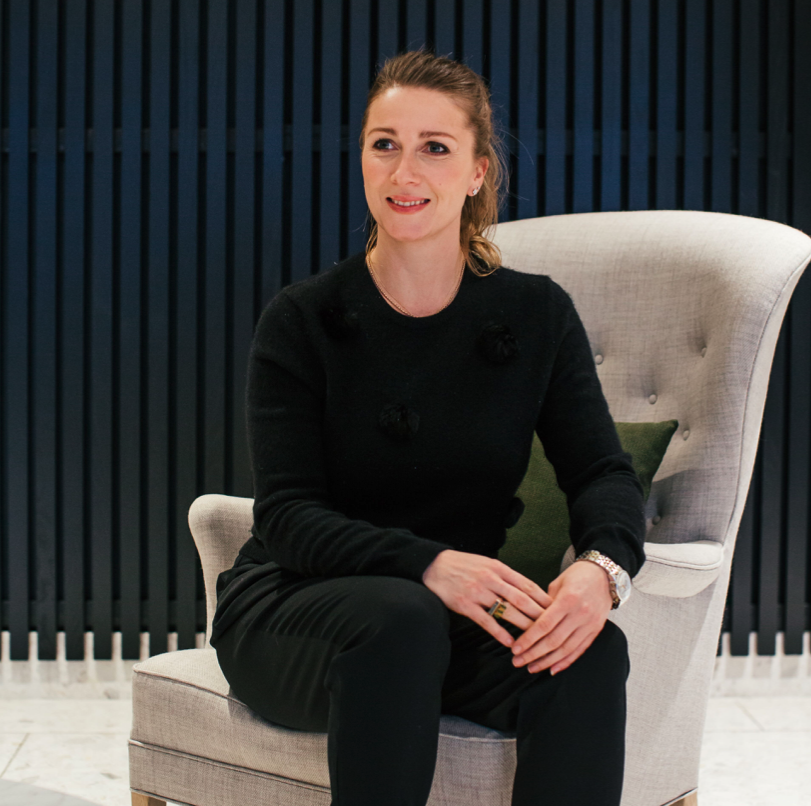 What the Nutritionist says
The first 1000 days are vital for the health of your baby throughout their life. Taking a catered pregnancy supplement alongside a healthy and balanced diet can ensure you are giving your baby the best chance possible at a healthy start.
How It Helps
Your body uses iron to make extra blood (haemoglobin) for you and your baby during pregnancy. Iron also helps move oxygen from your lungs to the rest of your body -- and to your baby's. Additionally, use of folic acid– containing supplements reduces the first occurrence, as well as the recurrence, of neural tube defects in babies. New studies have provided more evidence on the effects of supplementing pregnant women with vitamin D alone or with calcium on pregnancy outcomes. Supplementing pregnant women with vitamin D in a single or continued dose increases blood vitamin D levels and may reduce the risk of pre‐eclampsia, low birthweight and preterm birth.
Ingredients
---
---
Ingredients
Calcium Carbonate, Ferrous fumerate, Vitamin D3, Pyridoxine HCl, Potassium iodide, folic acid, Cyanocobalamin
Dosage
500mg Calcium
200mcg Folic Acid
110mcg Iodine
15mg Iron
12.5mcg Vitamin D3
5mg Vitamin B6
Vitamin B12 4.5mcg
Product Type
How Personalised Co Works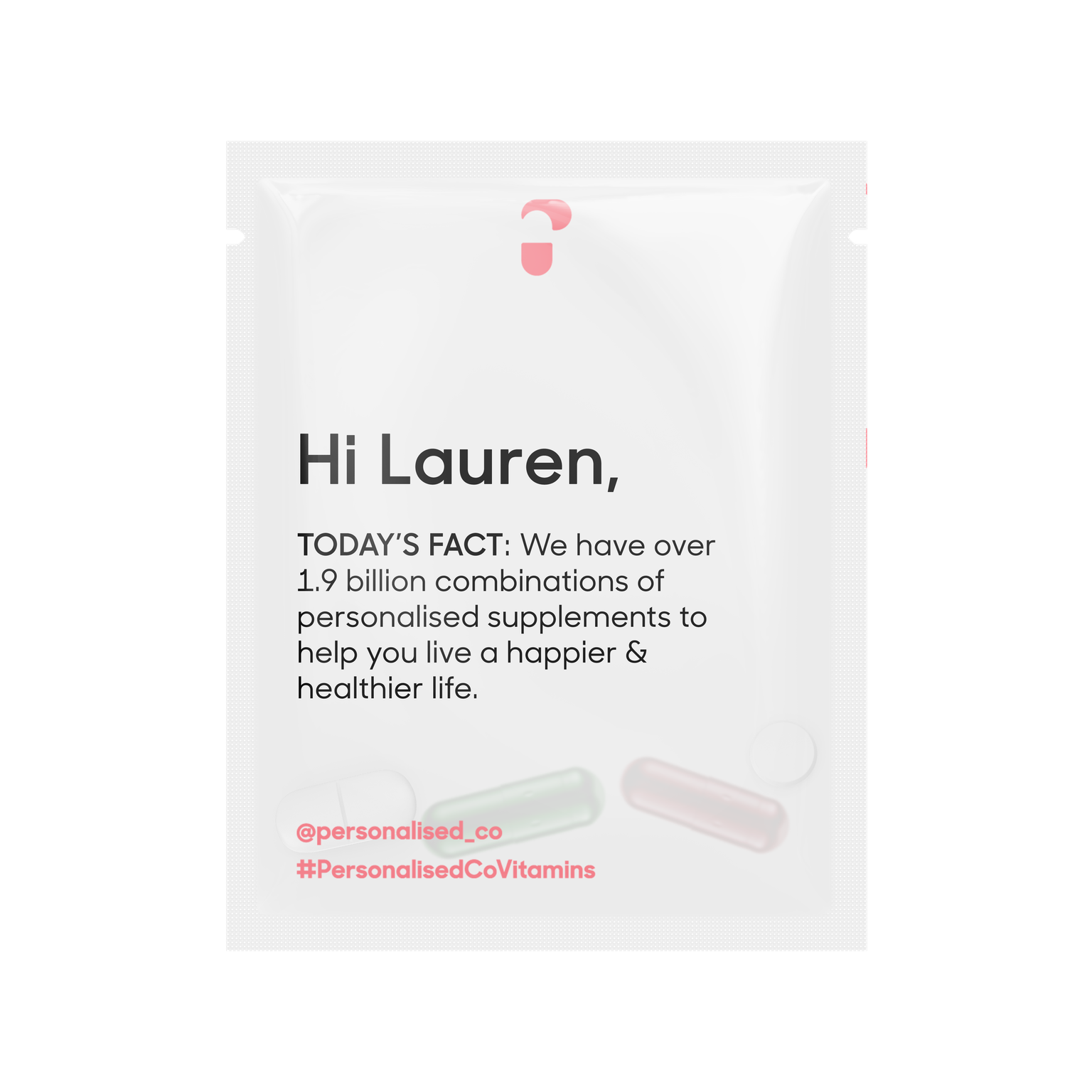 Take our personalised quiz so we can recommend what supplements you should be taking.

Review your daily sachet and either add vitamins or reduce a few & then buy.

Receive your order, keep a open conversation with your registered personalised co nutritionist.

Let your nutritionist know whats going on in your life, let them change your daily sachets for the next month