Multi Vitamin
£6.00

30 Days (

£0.20

per day)
You told us, you don't eat enough vegetables, our general multivitamin will help boost your overall health levels to help balance this out.
30 Days
What the Research Says
Struggling to get your 5-a-day? Research now shows that the more fruit and vegetables you eat, the better this is for disease prevention and longer life. A multivitamin can act as an 'insurance policy' for those days when you are on the go and not paying attention to the amount of leafy greens or fruit in your meals.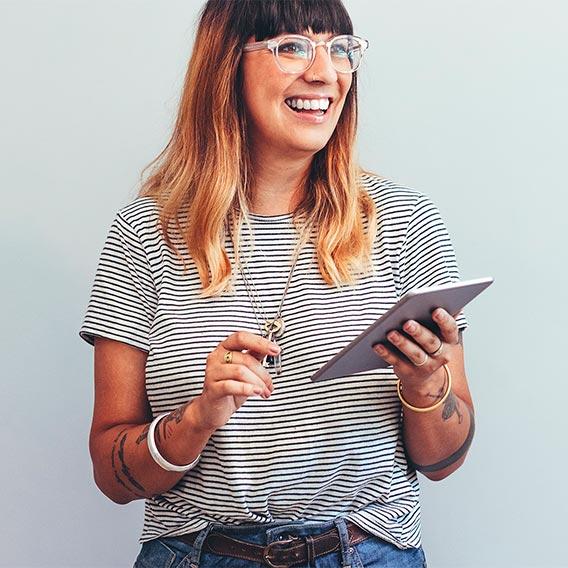 What the Nutritionist says
A great support to the stresses of life.
How It Helps
Research shows that getting 5 portions of fruit and vegetables a day is essential for health and wellbeing. As this is not always possible, a multivitamin acts as a great insurance policy to ensure you are getting all of the vitamins and minerals you need throughout your busy day.
Ingredients
---
---
Ingredients
Ascorbic Acid, Dl-Alpha-Tocopheryl, Nicotinic Acid, Retinol, Calcium D-Pantothenate. Cholecalciferol, Pyridoxine HCl, Riboflavin, Thiamine HCl, Folic Acid, Vitamin K2 Mk9, D-Biotin, Cyanocobalamin
Dosage
Vitamin A 1.47mg Vitamin B1 1.4mg Vitamin B2 16mg Vitamn B3 6mg Vitamin B5 1.84mg Vitamin B6 2.5mcg Vitamin B12 50mcg Biotin 200mcg Folic Acid 80mg Vitamin C 5mcg Vitamin D3 12mg Vitamin E 75mcg Vitamin K2
Product Type
How Personalised Co Works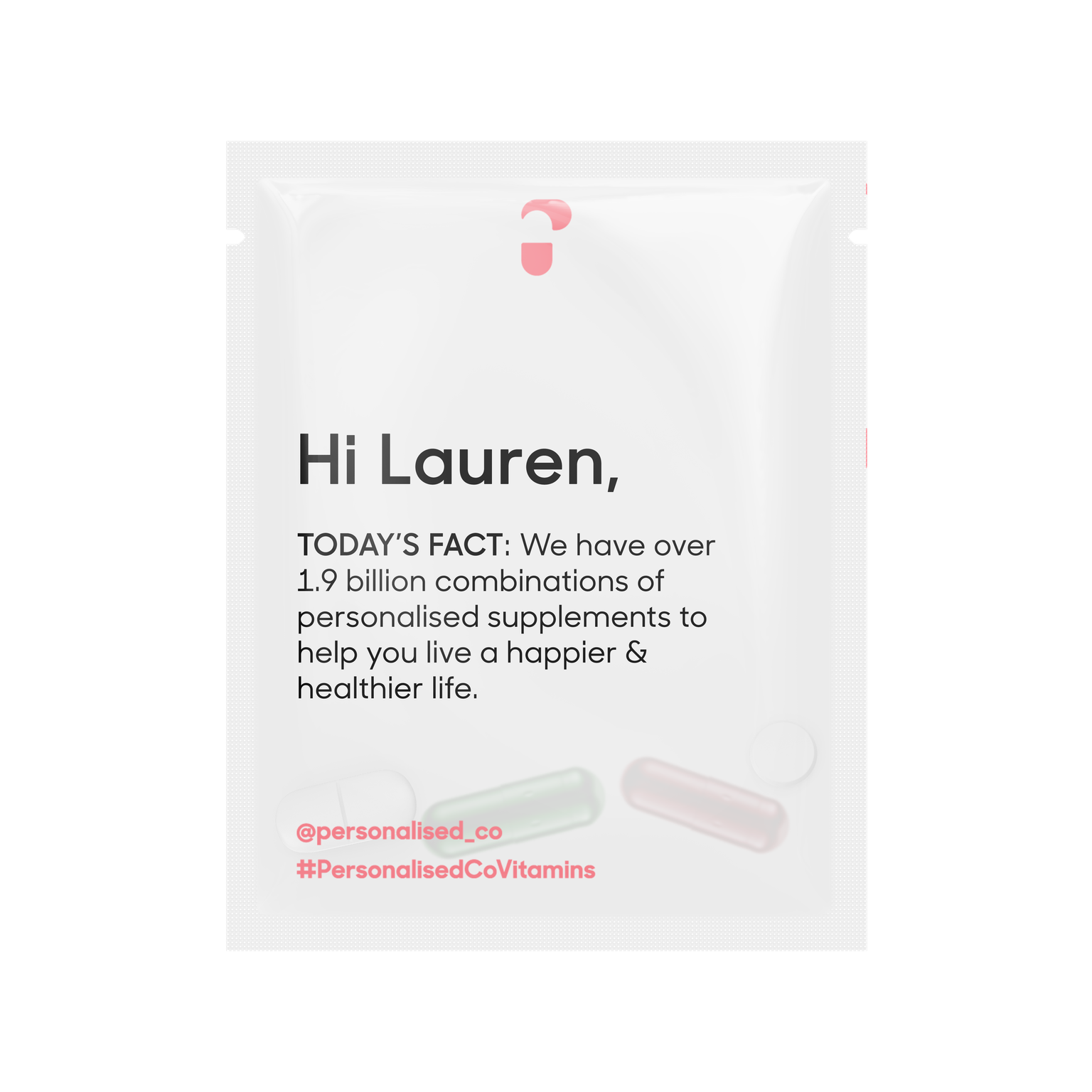 Take our personalised quiz so we can recommend what supplements you should be taking.

Review your daily sachet and either add vitamins or reduce a few & then buy.

Receive your order, keep a open conversation with your registered personalised co nutritionist.

Let your nutritionist know whats going on in your life, let them change your daily sachets for the next month