Brain and Memory
£6.00

30 Days (

£0.20

per day)
We know you said, you struggle with your concentration and brain fog, our brain & memory custom supplement is designed to reduce your brain fog & improve your overall concentration levels.
30 Days
What the Research Says
L-theanine is the amino acid present in tea responsible for its 'calming' properties.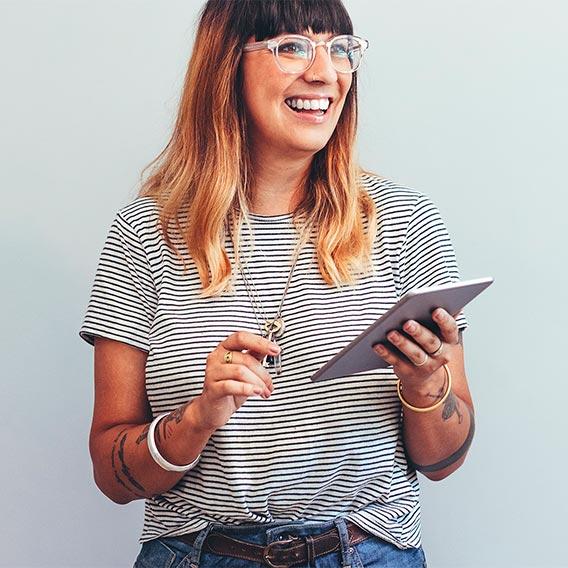 What the Nutritionist says
Jump start your brain power and memory capacity with this formulation for cognitive alertness!
How It Helps
L-theanine was shown to have a positive effect on memory by measuring brain theta waves, an indicator of cognitive alertness, were increased significantly in the temporal, frontal, parietal, and occipital areas after 3 hours in the eye-open and reading states in a randomised control trial involving 91 subjects.
Ingredients
---
---
Ingredients
Di-Calcium Phosphate Excipient 316.825 mg Magnesium Stearate Excipient 15 mg Microcrystaline Cellulose Excipient 316.825 mg N-Acetyl-L-Cysteine, min 74.24% Cysteine Excipient 315 mg Folic Acid, min 96.2% pure Folate Vitamin 440 &mug Vitamin B6 (Pyridoxine) DC min 96%, min 80% pure B6 Vitamin 16.04 mg Vitamin B12 (METHYL COBALAMIN HYDRATE) min 96.904% Vitamin 530 &mug Ginkgo Biloba Extract 50:1 24/6% Extract 3.59 mg Ginseng stem & leaf extract 20:1, 50% ginsenosides Extract 15.75 mg
Dosage
Folic Acid, min 96.2% pure Folate Vitamin 440 &mug Vitamin B6 (Pyridoxine) DC min 96%, min 80% pure B6 Vitamin 16.04 mg Vitamin B12 (METHYL COBALAMIN HYDRATE) min 96.904% Vitamin 530 &mug Ginkgo Biloba Extract 50:1 24/6% Extract 3.59 mg Ginseng stem & leaf extract 20:1, 50% ginsenosides Extract 15.75 mg
Product Type
How Personalised Co Works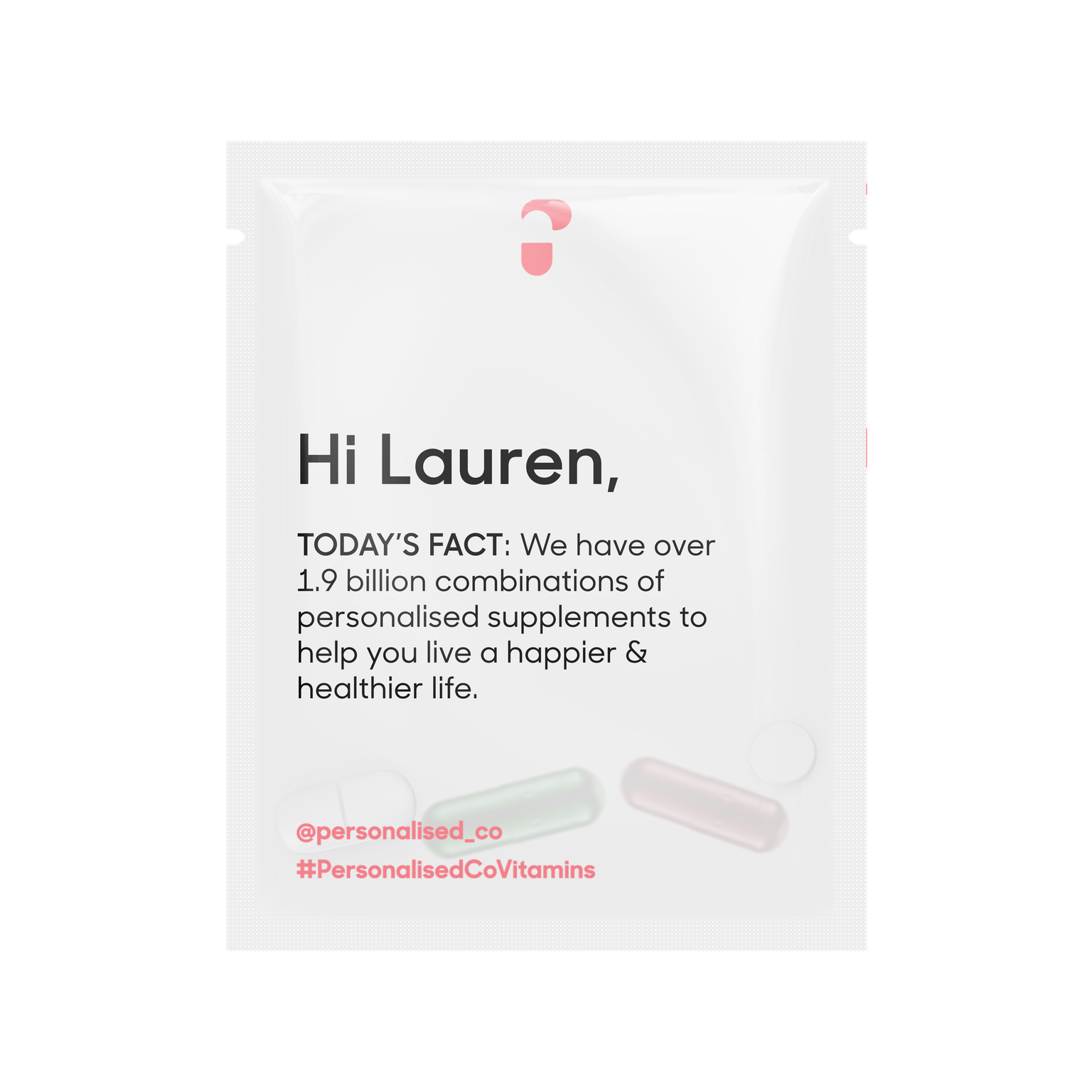 Take our personalised quiz so we can recommend what supplements you should be taking.

Review your daily sachet and either add vitamins or reduce a few & then buy.

Receive your order, keep a open conversation with your registered personalised co nutritionist.

Let your nutritionist know whats going on in your life, let them change your daily sachets for the next month