Magnesium
£7.00

30 Days (

£0.23

per day)
Your Magnesium can help with your stress, a restful night's sleep & support muscle recovery.
30 Days
What the Research Says
Magnesium is involved in over 300 chemical reactions in the body, so it is not surprising that keeping your levels topped up is essential for overall good health. If you are a heavy coffee drinker, you may need extra magnesium levels than normal too.
What the Nutritionist says
The stress relief supplement. Essential if you are stressed, mentally, emotionally nutrionsally or physically.
How It Helps
Available evidence suggests that optimal magnesium levels are essential to help tackle stress and reduce anxious feelings. This is because magnesium is necessary for nervous system function while also acting as a muscle relaxer.
Nearly 50% of older adults have insomnia, with difficulty in getting to sleep, early awakening, or feeling unrefreshed on waking. A double-blind randomized clinical trial was conducted in 46 subjects showed that magnesium supplementation significantly improved sleep time, early sleep onset and serum melatonin levels.
There is data to prove that magnesium plays a role in muscle contraction, and several studies have shown magnesium supplementation to improve muscle recovery.
Ingredients
---
---
Ingredients
Magnesium Aspartate
Product Type
How Personalised Co Works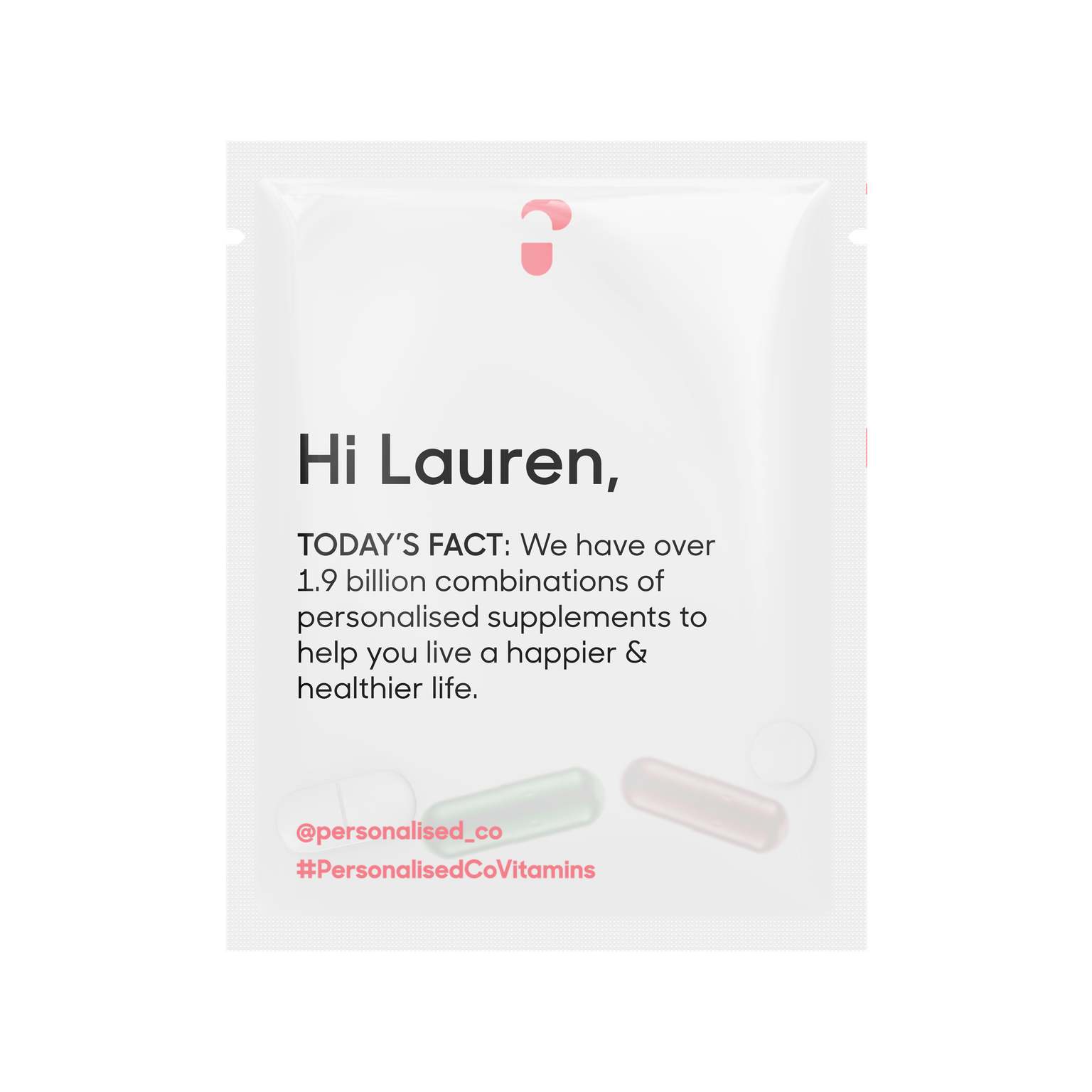 Take our personalised quiz so we can recommend what supplements you should be taking.

Review your daily sachet and either add vitamins or reduce a few & then buy.

Receive your order, keep a open conversation with your registered personalised co nutritionist.

Let your nutritionist know whats going on in your life, let them change your daily sachets for the next month